"Experience 2014 Severne Blade Windsurfing in Boracay!"
BLADE
THE 2014 SEVERNE BLADE IS THE WAVE SAIL TO CHOOSE FOR ALL-ROUND HIGH PERFORMANCE. 
To the wave sailors o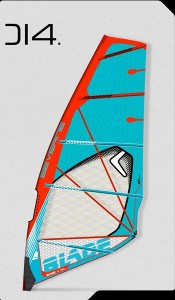 ut there who would like a powerful     yet control-oriented sail, then Blade is for you! Book your windsurfing holiday and come join us in Boracay, Philippines and test this marvelous masterpiece. It will be an utterly magnificent experience. 
Maximum stability and wind range is built into this sail by using 5 battens, control-oriented profiles and a medium head tension to allow twist. This year, the smaller sizes have been softened for even more high-end control. It is a perfect balance of power and control. It covers a wide range of conditions.
The introduction of SpiderFibre and eM3 material into the sail made Blade one of the lightest wave sails available, even compared to other brands' 4 batten sails. It is an exceptionally light sail yet delivers an exemplary powerful performance. 
/ 100% X-PLY
/ DOUBLE SEAMS EVERYWHERE.
/ TIME TESTED